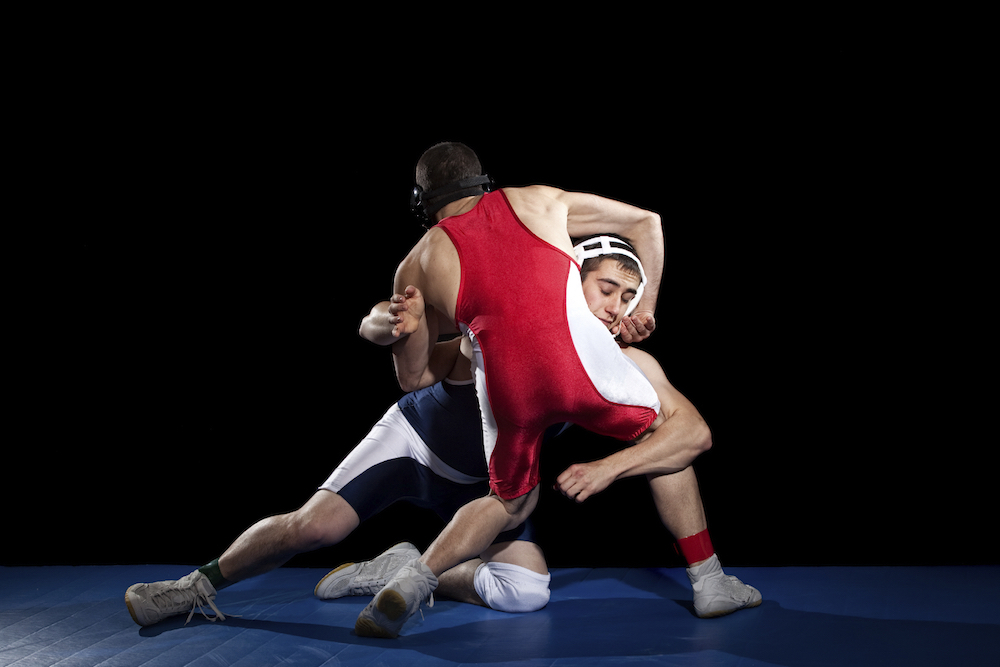 Hofstra University wrestling brought in $52,403 per athlete in revenue in 2016, making it among the highest-grossing wrestling programs in New York that year, according to a Business Daily analysis of U.S. Department of Education data.
The university's wrestling program brought in a total of $995,648 in 2016.
The agency's office of postsecondary education collects athletics data annually from all institutions with intercollegiate athletics programs that receive funding through federal financial aid programs. Data for 2016 – the latest year available – includes more than 2,000 schools nationwide.
New York's 22 schools with wrestling programs reported $5,582,469 in revenue in 2016.
---
New York college wrestling revenue
Rank
School
Division
Total Undergraduates
Wrestling Total Participation
Wrestling Total Revenue
Revenue per Athlete
1
Hofstra University
NCAA Division I without football
6,462
19
$995,648
$52,403
2
SUNY at Binghamton
NCAA Division I without football
13,179
30
$599,587
$19,986
3
Cornell University
NCAA Division I-FCS
14,461
43
$807,766
$18,785
4
University at Buffalo
NCAA Division I-FBS
18,732
33
$598,996
$18,151
5
Columbia University in

the City of New York

NCAA Division I-FCS
7,552
37
$495,602
$13,395
6
LIU Post
NCAA Division II with football
2,838
27
$327,198
$12,118
7
New York University
NCAA Division III without football
24,702
34
$325,120
$9,562
8
United States Merchant Marine Academy
NCAA Division III with football
904
27
$203,618
$7,541
9
Ithaca College
NCAA Division III with football
6,099
37
$196,183
$5,302
10
SUNY College

at Oswego

NCAA Division III without football
6,868
31
$146,107
$4,713
11
Rochester Institute of Technology
Other
12,231
31
$145,776
$4,702
12
SUNY Oneonta
NCAA Division III without football
5,604
34
$145,335
$4,275
13
SUNY Cortland
NCAA Division III with football
6,187
40
$170,646
$4,266
14
SUNY College at Brockport
NCAA Division III with football
6,375
34
$104,896
$3,085
15
SUNY College of Technology at Alfred
NCAA Division III with football
3,445
28
$80,007
$2,857
16
Sullivan County Community College
NJCAA Division III
806
8
$21,255
$2,657
17
CUNY Hunter College
NCAA Division III without football
12,164
12
$30,868
$2,572
18
Nassau Community College
NJCAA Division III
11,257
23
$59,015
$2,566
19
Ulster County

Community College

Other
1,224
10
$23,153
$2,315
20
College of Mount Saint Vincent
NCAA Division III without football
1,583
15
$33,721
$2,248
21
Niagara County Community College
NJCAA Division III
3,360
30
$57,965
$1,932
22
Jamestown Community College
NJCAA Division III
2,033
10
$14,007
$1,401
Source: U.S. Department of Education Office of Postsecondary Education