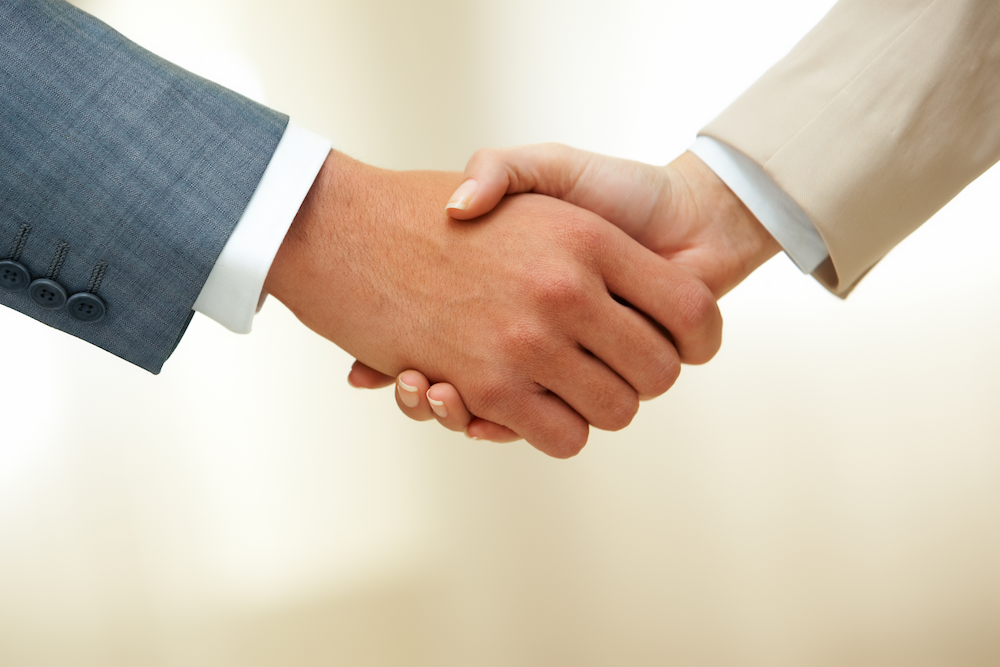 Actinium Pharmaceuticals issued the following announcement on May 7.
Actinium Pharmaceuticals, Inc. (NYSE AMERICAN: ATNM) ("Actinium") today announced the appointment of Niva Almaula, Ph.D. as Chief Business Officer, effective immediately. Dr. Almaula joins Actinium with significant experience in the targeted radiotherapy field, having most recently worked as Head, Business Development at Advanced Accelerator Applications, Inc., a nuclear medicine company acquired by Novartis for $3.9 billion in January 2018.
As Chief Business Officer, Dr. Almaula will be focused on leading partnership, licensing and collaboration activities for Actinium's clinical-stage ARC's or Antibody Radiation Conjugates for targeted conditioning including Iomab-B, Actimab-MDS and the Iomab-ACT program, its ARC therapeutics and combinations and AWE or Antibody Warhead Enabling technology platform that is being utilized in a collaborative research partnership by Astellas Pharma, Inc.
"I am delighted to welcome Dr. Almaula to the Actinium team and look forward to working with her to execute on multiple initiatives focused on deriving maximum value from our wide array of assets," said Sandesh Seth, Actinium's Chairman and CEO. "Amidst a backdrop of growing interest for targeted radiotherapy, we have created an exciting business that encompasses our highly differentiated clinical stage ARC's, AWE technology platform, a leadership position in the utilization of actinium-225, a broad intellectual property portfolio and robust supply chain capabilities. Further, we are unique as having the only multi-target, multi-indication clinical stage pipeline in the field of targeted conditioning, which represents an exciting potential strategic business unit and enables optionality with our ARC combination and therapies, next generation ARC's and AWE platform. Considering Dr. Almaula's deep technical and domain expertise in the field of targeted radiotherapies gained during her time at Advanced Accelerator Applications, Inc. and proven business development skills, I am confident in her ability to leverage Actinium's ARC and AWE technologies to help us execute against our strategic vision."
Dr. Almaula said, "Having witnessed first hand the value creation that is possible with highly differentiated radiopharma assets, I am excited to join the Actinium team. Actinium has established an impressive leadership position in the application of radiotherapy for targeted conditioning with Iomab-B being differentiated as the only ARC and CD45 targeting agent in clinical development for targeted conditioning. By astutely leveraging its ARC approach and AWE platform, Actinium has furthered its leadership position in targeted conditioning with the Actimab-MDS trial for a patient population with significant unmet needs and the Iomab-ACT program for CAR-T and cellular therapies where recent preclinical data supports its multi-modal mechanism of action. Actinium is also a leader in the application of actinium-225 with strong IP, know-how and an established collaboration that can be further leveraged through the AWE technology platform. The blend of late-stage clinical assets and technology platform is a unique combination that affords Actinium multiple opportunities to create significant value through strategic initiatives."
Dr. Almaula comes to Actinium with twenty years of biopharmaceutical industry experience. She joins Actinium from Advanced Accelerator Applications, Inc., a Novartis company, that is focused on nuclear medicine and targeted therapies including Lutathera® (lutetium 177 dotatate) for the treatment of neuroendocrine tumors. Advanced Accelerator Applications, Inc. was acquired by Novartis in January 2018 for $3.9 billion. Dr. Almaula joined AAAP in May 2015 where she was Head, Business Development responsible for leading the global business development activities to strategically build AAAP's oncology portfolio. During her time at AAAP, Dr. Almaula executed three exclusive licenses that expanded the company's therapeutic and diagnostic pipeline and represented AAAP to potential partners and collaborators. Prior to AAAP, she was Founder and Partner of Octane BioVentures, where she provided business development and strategy consulting services to early stage life science companies. Previously, she worked in alliance management and business development at Dr. Reddy's Labs, Biologics and Nycomed (now Takeda). Dr. Almaula also worked for Bio-IB, LLC, a healthcare focused investment banking firm where she advised clients on licensing, M&A and business development efforts and at the Rockefeller University in its licensing department. She began her career at Mehta Partners, LLC in biotechnology equity research.
Dr. Almaula completed a post-doctoral fellowship in the Department of Neurobiology at Mount Sinai Medical Center. She earned her Ph.D. in the department of biochemistry and molecular biology from Rutgers University/University of Medicine and Dentistry of New Jersey, and her bachelor's degree in Life Sciences and Biochemistry from St. Xavier's College, Bombay University, India.
Original source can be found here.